About
Tommy Pickett's songwriting is up-tempo and folky, with a heartbeat.
He has a unique and engaging style, displaying a social conscience and lyrical sense which draw the listener in.
"If a cluster of Paul Simon songs collided in outer space with a pile of Neil Young songs, then the whole flaming inferno was hosed down by a Leonard Cohen fire-truck, and the pieces were swept up, after hours by Jack Johnson, whistling a Paul Kelly song … Tommy Pickett would probably be to blame for the whole mess."
––
05.11.2023
New Album "Streetlights" Out Now!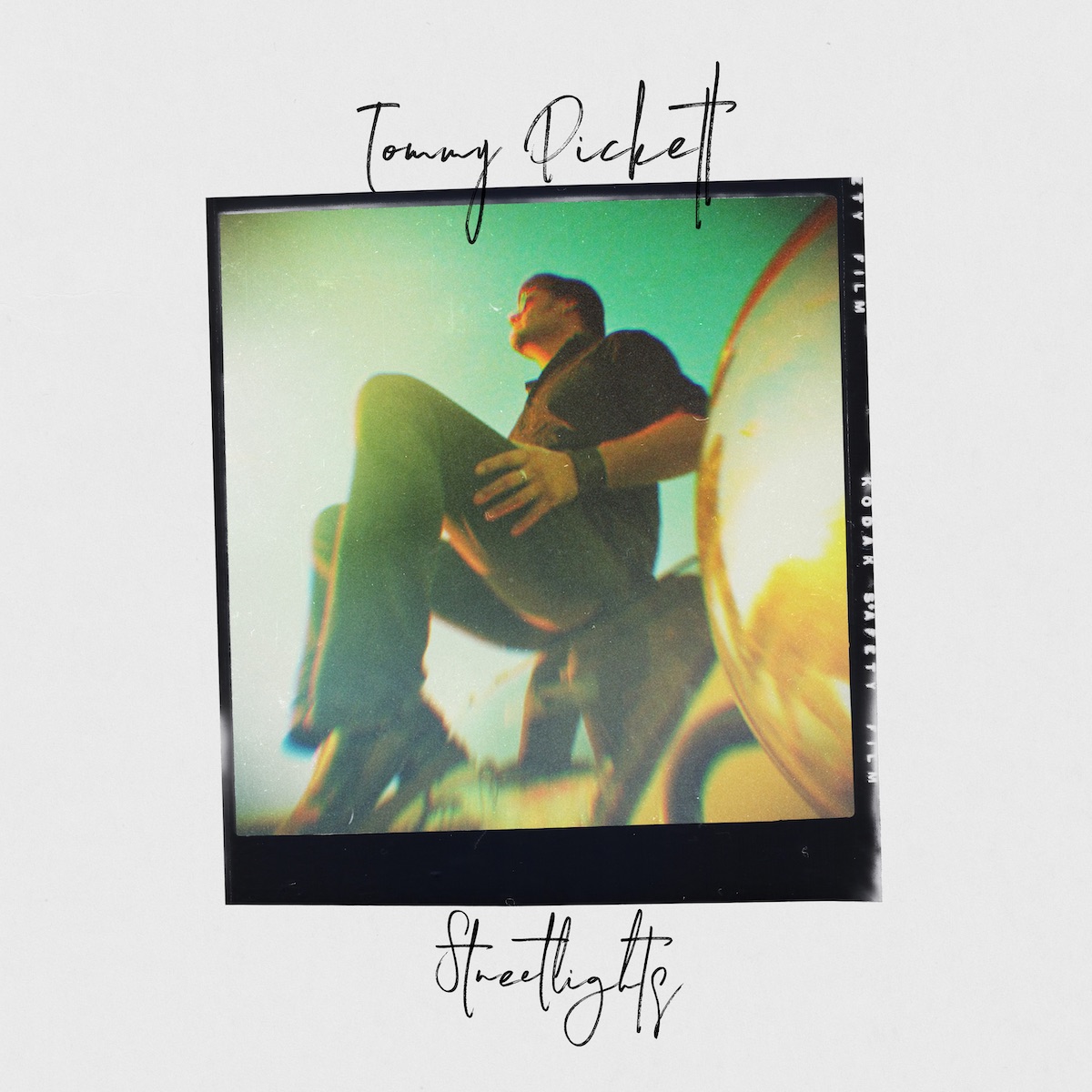 With a flourish I give you. My album, Streetlights.

Three years ago, after the release of my album Rivertown, a handful of new songs poured out of my guitar and brain quite quickly.

I said to Ben, "Can we record these?, You know... just in case Rivertown makes such a splash that Taylor Swift is on the phone wanting to meet me and I can't walk down the street anymore without wigs and stuff and some industry person says, "SO, Smartass. What ELSE have you got?"

Three recordings turned into six then two lockdowns happened and I spent some months in a dark hole and got bitter and decided never to release any of them. (I figured I'd just listen to them at home and play them to Cajou. She's my Mum's tiny dog. She has a similar tortured, neurotic temperament to mine and TOTALLY gets me). But now the sun is out, like the man said, and It's time to send this out too.

So thank you:
Ben King,
Mark Hughes,
Mike Burrows,
Tom Broome,
Goldie Rutherford,
Greg Johnson,
Andy Keegan,
Lisa Crawley,
and Dave Kahn
...for the sublime playing of your instruments on my record.

Thank you Robin for the album cover design.
Thank you Ellie Beigbeder for taking that photo.
Again, Thank you Ben King for the hundred hours you spent sculpting these recordings into what they are.

They are nine original songs.
Some new.
Some older.
...and one Paul Kelly song as a cherry on top.

Here it is:
Streetlights.




01.06.2023
New Zealand Tour 2023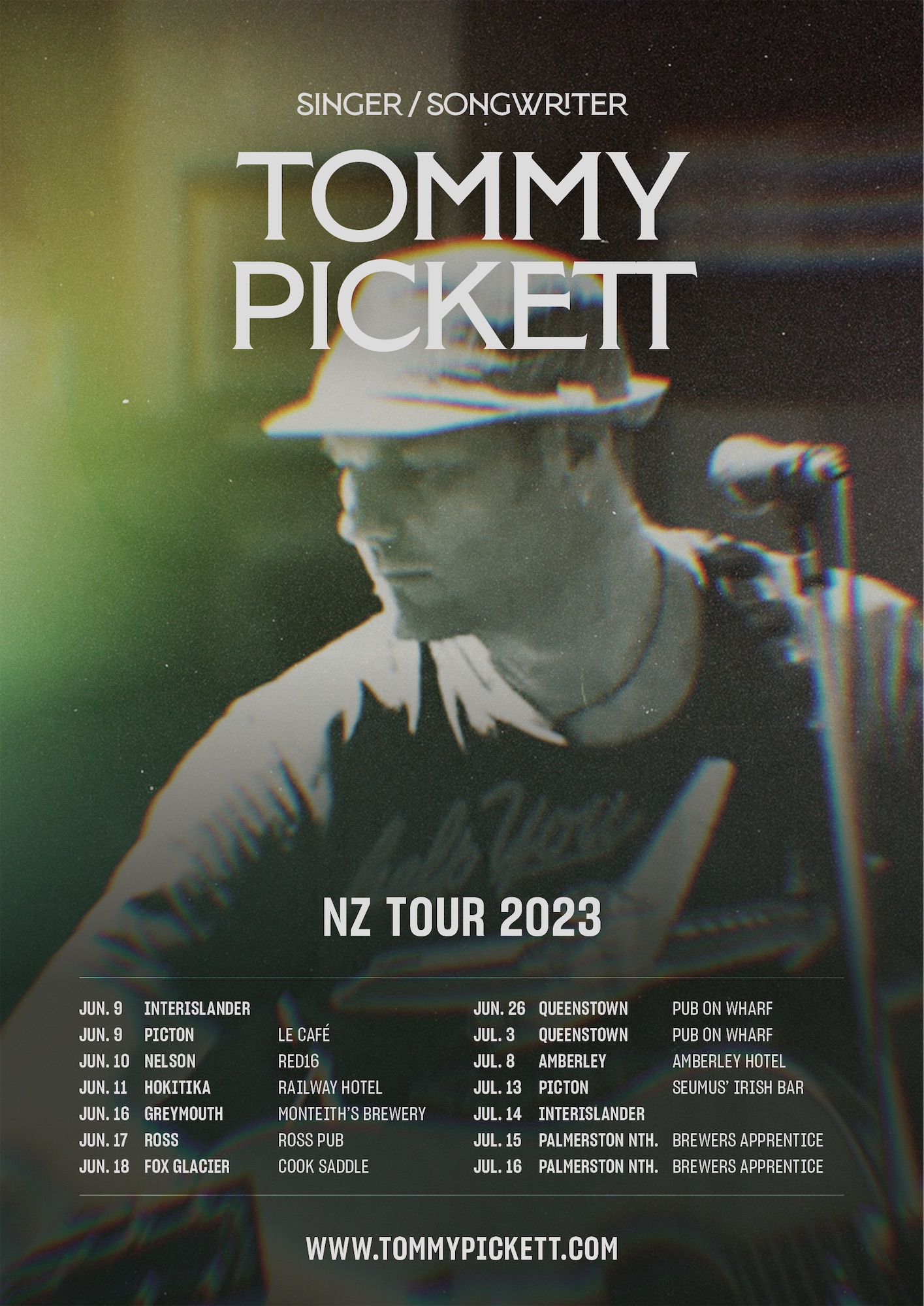 | | | |
| --- | --- | --- |
| June 9 | Interislander | |
| June 9 | Le Café | Picton |
| June 10 | Red16 | Nelson |
| June 11 | Railway Hotel | Hokitika |
| June 16 | Monteith's Brewery | Greymouth |
| June 17 | Ross Pub | Ross |
| June 18 | Cook Saddle | Fox Glacier |
| June 26 | Pub on Wharf | Queenstown |
| July 3 | Pub on Wharf | Queenstown |
| July 8 | Amberley Hotel | Amberley |
| July 13 | Seumus' Irish Bar | Picton |
| July 14 | Interislander | |
| July 15 | Brewers Apprentice | Palmerston North |
| July 16 | Brewers Apprentice | Palmerston North |
17.07.2022
Winter Tour 2022 Installment 5
(van break-in part added later. Earlier readers may want to rescroll).

I have a mouse living in my van.
I think he's a Murchison mouse. That's where he seems to have arrived on board. I'm calling him Ford Prefect because he's done exactly what Ford and Arthur did in the Hitchhiker's guide to the galaxy.
He hitched a ride on a passing spaceship.
When he eventually departs the van he'll be thousands of miles from everything he's ever known.
I haven't really met him yet but I've formed a mental picture.
He's almost certainly brown. From his leavings, I can tell he's very tiny.
...and INTREPID!
Man! The decisions little folks recklessly make!
I'm at Monteiths Brewery in Greymouth, eating their garlic prawns in front of an open fire.
I'm all set up and sound-checked. My P.A seems to be behaving. (Effects nobs are turned down to nothing because this room is a boom chamber).
Gerry the manager is friendly and welcoming and PAID me already, which I find to be the height of good taste.
It's nice here. I don't even care if I have a crowd or not tonight. I'll happily play to five people. I'm just keen to play.
Eighth days of no gigs mid-tour a happy Tommy does not make.
Ok. Recap: Staying with Simona and family was a blessing and a haven. We ate sumptuous dinners, played foozeball and watched Simpsons marathons.
I parked my van amongst the olive trees and slept late every day.
..except on one of those days I started driving to Golden Bay then changed my mind and parked at Kaiteriteri beach all day instead, watching the stormy sea and eating snacks in my van. When nighttime came I parked up at a campground in Mapua.
Through the night It rained NON-stop for 12 hours. The next day the Kaikoura road was officially buggered which put the last nail in my secret plan to book a gig down that way and attend Greg Johnson's Friday gig in Christchurch.
I found a cafe to eat and warm up in, and randomly bumped into an old friend. James Burns. James is my mate Reuben's father and a man my friends and I were in awe of, in our twenties.
Not just because he's a giant, who I once observed put two kids on one shoulder and a heavy bench seat on the other and walk off like it was nothing, but because in the midst of hardships and crises he always conducted himself with impenetrable honour. If you needed wisdoms he had them. Not in any presumptuous way. Just plugged soundly into some power source of love for everyone around him. The word 'mana', applies to James like no one I ever saw.
We spoke for two hours and I drove away with somekind of new perspective on my life.
On Thursday Ben messaged me saying "Hey man. Come to our Nelson gig tonight". (The legendary Ben King that is. Currently touring with Greg J).
..which is how I came to attend an excellent show at Room25. A seriously cool venue, run by Geoff Sherlock and his wife Sheree at their HOUSE.
The music was sublime, and afterwards I got to hang out with Ben, Greg, Wayne Bell and a bunch of other good folks.
Greg encouraged me to visit L.A some time, and gifted me two big cans of fancy IPA to take to bed with me.
I was so inspired afterwards I walked to Richmond main street and sang karaoke at the only pub that was open.
It's amazing the yawns and blank stares you get when you sing Paul Simon songs to a roomful of SIX60 fans.
The next day I drove to Murchison, and camped at that Riverside campground; which is where Ford Prefect joined me.
Compelled I know, by the crumbs that were left in an empty chip bag on my front passenger floor.
The chip-bag rustled all night, then it was MOVING in the morning. I had to remind myself that I'm not in Australia. I'm back in NZ so it's not a snake or a funnelweb spider and that the chip-packed is probably just posessed by a demon so I should relax.
I haven't heard him today.
(I'm now writing this on Sunday in Greymouth. It's drizzling).
Maybe he's decided to live in Greymouth. It's terrible weather Bro! Why not stick with me til Queenstown? You can eat snow chips.
Monteiths Brewery was a riot.
I was prepared for it to be somewhat up-market and reserved. It's pretty flash and always full of dressed-up people.
...but also prepared for it to be MAYBE a little grim and serious because, in the past I've found people in Greymouth can be a little.. grey. You know, around the mouth 🙂
But it was a roomful of top-notch rowdy singers, dancers and enthusiasts.
So great!
Gerry and his wife Sue made me promise to come and play again in summer, which I fully intend to.
After I finished we played songs unplugged round the table. Patrick knew Pogues songs. Rick knew Townes Van Zant songs. Jordan is related to me because her Dad was Ritchie Pickett.
Amanda and I sang a riproaring Glycerine by Bush. We all ended up at Rick's house with his two motorbikes in the lounge and his walls covered in ukuleles. One of those nights.
I slept warm and comfy in dorm-room, all to myself at Noah's Ark backpackers.
Arrived at my van this morning to find someone had broken into it during the night.
The only things they took, that I can tell so far, were my two old iphones, from the dash compartment; Both useless except one that was full of music I still listen to because it plugs into the van stereo.
Luckily all my music gear was still at the venue and my guitar and valuables were in the room with me. My Roland P.A. was in the van but, I guess the bunji cord and grubby towel I keep wrapped over it put them off.
Or maybe Ford prefect chased them off. I feel like he'd probably do that for me.
Now my mild headache and I are about to drive to Ross pub, where I'm playing tonight.
Tomorrow I go bush, and visit my Dad for a few days.
The sun just came out.
14.07.2022
Winter Tour 2022 Installment 4
July 9.
I had a hilarious shower this morning.
I put my token in and carefully turned the turny thing.
Wsssshhhh. freezing cold... freezing cold... Clunk.
No water... No water... Keep turning. wssshhhh.. SCALDING hot.
Ow ow.. keep turning. Clunk. No water. Wssshhhh.. freezing cold. I'm already freezing, (and my token only gives me 8 minutes) I commence shouting, "F#*% you, you f#*%ing son of a motherless, f#*%ing wh%r$!!
I finally discover that if I have it in one exact spot, it's roars and rumbles with a Raaaaaaaghgh giggiggigg sound, and I get a trickle of lukewarm water, under which I can bend and stoop.
I sense everyone in the whole campground turning their heads toward the sound-which is as loud as mulching machine- and saying, "Ah! He's found the lukewarm setting. Now he can use his last 1 minute to get clean. Bless you sir!"
I'm writing this in a bustling cafe in Nelson.
It's sunny today.
It's been a weird few days.
The auto electrician in Blenheim plugged my van into his diagnostic machine and said, "It's weird. My computer can't seem to communicate with the part of your van that deals with your airbag light".
He recommended a guy in Nelson, so I drove there. That guy started shaking his head before I finished a sentence. Not keen at all, to embrace my airbag light puzzle.
I looked up nearby Auto electricians on the Googlemuncher and drove to the nearest one.
He said, "It's weird. My computer can't seem too communicate with the part of your van which..." etc.. Gah!!
I set up at Liquid NZ at 8:30, for a 9:30 start. Their house P.A system is big and grunty and I LIKE it!
I like Liquid NZ, but this gig fell a bit flat.
My mate Rory, who I know from Milltown came along with his ladyfriend. Nice to see them.
The other lovable Liquid locals from previous times, however ,weren't around this night. Some dodgy characters were there and they were starting shit and being difficult.
Diego the bar manager was on by himself.
He used good instincts. He read the terrain, kicked everyone out and closed early. Probably a good idea. Some nights have a certain vibe and it's best to take notice.
Like a well-organised van-dweller I'd parked, earlier, for the night, in a suitable spot nearby and installed my blinds.
I climbed into bed and ate rice crackers with peanut butter until I fell asleep.
The next day I got my windscreen replaced then checked into the Brook Valley Holiday park. Home of the famous comedy shower. I spent a total of three nights there. It's actually a great place. Affordable and friendly.
July 10.
Friday, the Boathouse day; was a stormy one. Not conducive to people wanting to go out to see live music.
I arrived there around 2:30, met the staff and set my P.A up. There's been a crackle in one speaker lately (The one I blew up in Queenstown three years ago then drove to Dunedin where the talented Danny Buchanan fixed it for me. Although he warned me at the time, he'd had to bypass a thing and solder a thing to another thing and there's no guarantee how long it'll continue to work) and I was nervous about it, so I turned things way up, during soundcheck and gave it a bit of a bollocking to see what would happen. Crackle crackle.. Just from the mic it seems. Try mic in different channel. Crackle crackle. Unplug the Beta 58 mic and Try my cheaper shure mic. No crackle..
Solved. For now.
An hour before start time my eyes were heavy so I drove to the top of a windy hill, parked, had a gulp of vodka and slept for half an hour.
When I arrived back at the Boathouse there were quite a few full tables, and the weather outside was Harry Potter weather. The managers, Anthony and Olivia agreed I might as well start a bit early and maybe I can keep these folks here.
I played from 7:30 til around 10. mostly original songs. People were nice. Polite applause. By halfway through there were three tables of people left. They stayed with me until the end though, and were very attentive.
They all came over afterwards, expressed their appreciation and tucked various monies in my hand.
So all in all, it was a classic Tommy empty room gig.. But I blamed the weather and left feeling generally positive.. and the venue people seemed cheerful. I took a walk through Nelson main street later. Felt too tired and solitary to step into a bar though, so I drove back to Brook Valley, ate a well-earned noodle/tuna/broccoli soup, curled up and slept like a hobo in a box car.
I'm writing this in my van in the Countdown carpark in Motueka.
I'm staying with Simona, Simon, Tiana, Keanu and Mikio (My lovely Waiheke housemates from a couple of years back). It's nice to be around friends/people I know, after quite a few days occupying the inside of my own head a bit too much.
Last night there was green ginger wine and latenight kitchen table philosophies.
Tonight I've announced I'm cooking us dinner. A Cottage pie it shall be, with lashings of melty cheese on top!
Simona mentioned something about sweet Feijoa wine too.
I have no gigs booked until Monteiths Brewery next Saturday but I might rustle one up here in Motueka before then. I'm especially keen to play at Moutere Inn; NZ's oldest pub.
I went there and spoke to the lady..
She was like,"Dave's not here man".
I've messaged Dave.
C'mon Dave.. Hit me back.