About
Tommy Pickett's songwriting is up-tempo and folky, with a heartbeat.
He has a unique and engaging style, displaying a social conscience and lyrical sense which draw the listener in.
"If a cluster of Paul Simon songs collided in outer space with a pile of Neil Young songs, then the whole flaming inferno was hosed down by a Leonard Cohen fire-truck, and the pieces were swept up, after hours by Jack Johnson, whistling a Paul Kelly song … Tommy Pickett would probably be to blame for the whole mess."
––
15.07.2019
I'm touring the South Island again folks!
More dates will be added, but for now, as I sit here in Ostend, with a beer in one hand and a jar of Mum's olives in the other, this list is up to date.
| | | |
| --- | --- | --- |
| July 26 | The Boathouse | Nelson |
| July 27 | Tinky's Tavern | Collingwood |
| July 30 | Liquid NZ | Nelson |
| August 9 | Monsoon Bar | Franz Josef |
| August 10 | Monsoon Bar | Franz Josef |
| August 12 | Fitzpatrick's Irish Pub | Wanaka |
| August 15 | Gin and Raspberry | Wanaka |
| August 16 | Muskets and Moonshine | Queenstown |
| August 17 | Pub on Wharf | Queenstown |
| August 23 | Baluga Bar | Wanaka |
| August 27 | Liquid NZ | Nelson |
| August 30 | Seumus' Irish Bar | Picton |
See you at the Nelson Boathouse on July 26 where I'm kicking this whole thing off.
13.07.2019
New Single Coming Soon
Years ago you could buy a song you liked on a little vinyl record. This was called a single.
Records have two sides so they'd put another song on the B side.
Sometimes the B-side song got famouser than the main song and that was weird and fun, and fans could feel clever because THEY liked the B side most too and they could say, "I knew it!"
Later there were tapes and there were SINGLES of those too (cassingles).
Record companies went "Waaaaait a minute! Tapes ALSO HAVE two sides! Far out! Let's STILL give the single a B-Side". But there's heaps of room on a tape so they'd get carried away and put more songs on it, like the Single of "U2-Where the Streets have no Name" which had 5 songs on it... Holy Cow, right?!
Then cds came along and they had singles too and by now having at least one B-side song was tradition and it'd be a bit shabby for it not to be there.
Obviously I have a certain respect for tradition so my new Cdingle, 'Greener in Waihi' has 3 songs.
The unstoppable Ben King recorded and produced the record, and also sings and plays guitar, bass, 'pianjo', & Moog Synth.
The always fantastic Greg Johnson sings on 'Greener in Waihi' and plays trumpet on Chica and 'Terrified'.
The amazing Chris O'Conner plays drums on all three.
The talented and loveable Jacob O'Callaghan plays piano on two songs.
The record will be available in its entirety very soon. Meanwhile right NOW; for your mid-July ears. This is Chica:
01.12.2017
Dive Deep EP Tour 2017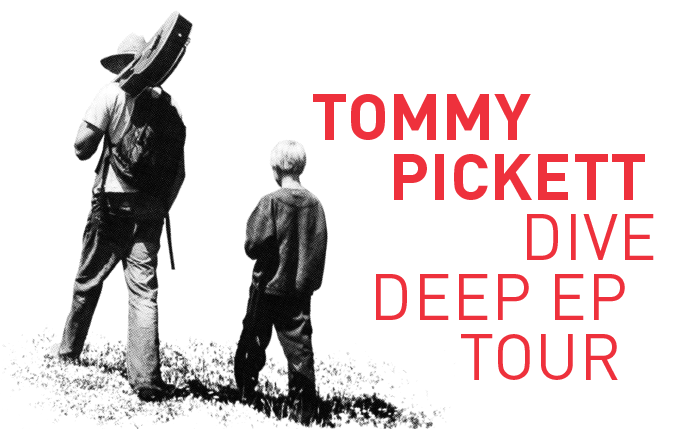 October 26
Seumus' Irish Bar
Picton
October 27
Golden Bear
Mapua
October 28
Park Cafe
Marahau
–
November 03
Tinkys Tavern
Collingwood
November 04
Sprig & Fern
Motueka
November 10
Railway Hotel
Hokitika
November 11
Historic Empire Hotel
Ross
November 14
Woodstock Hotel
Hokitika
November 17
Monsoon Bar
Franz Josef
November 18
Cook Saddle Saloon
Fox Glacier
November 19
Pub on Wharf
Queenstown
November 24
Bullock Bar
Wanaka
November 25
Pub on Wharf
Queenstown
November 28
Monsoon Bar
Franz Josef
November 29
Cook Saddle Saloon
Fox Glacier
November 30
Cook Saddle Saloon
Fox Glacier
–
December 01
Bullock Bar
Wanaka
December 02
Fitzpatricks Irish Pub
Wanaka
December 08
Luggate Hotel
Luggate
December 09
Pub on Wharf
Queenstown
December 12
LiquidNZ Bar
Nelson
December 13
Seumus' Irish Bar
Picton
December 14
Tinkys Tavern
Collingwood
December 15
Toad Hall
Motueka
December 16
Le Café
Picton
December 22
The Cru Bar
Hastings
December 29
The Currach, Tryphena
Great Barrier
25.11.2017
New Promo Video
04.12.2016
Dive Deep is available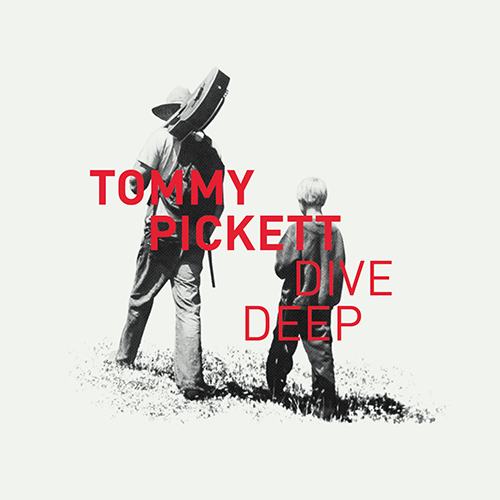 It's an EP of six songs. I'll be launching it properly in Feb/March. But for now, to those of you sweetly asking how you can get one …
You can do one of two things:
1. Buy it online.
It is available on all major services such as iTunes / Spotify / CD Baby / Google Music / Tidal
OR …
2. Send me your postal address
I'll pop a CD in the mail and send you an account number and charge you $12.
If you're broke I'll post you one anyway and you can make me a samwich.
08.06.2016
The Dive Deep EP is finished
It'll be packaged and available for purchase in the coming weeks. This is the record I always wanted to make. It's organic and crunchy, with enough caffeine and sugar to get you from Auckland to Huntly if the traffic's smooth.
My producer Rhys D Webb, saint and scholar that he is, rolled with my wish to do the basic guitar/voice tracks live and at the same time and have not a click-track in sight.
The record features Sarah Corbett on vocals and Piano, Rhys D Webb on bass, assorted guitars and mandolin, Marcel Hadden on drums and percussion, Goldie Rutherford on extra guitars, Daniel Lawrence on Extra vocals, and Eamon Dilworth on trumpet.
These 6 songs seemed to belong together even though they date all the way from 2001 'til now.
Weird huh?
15.05.2016
Promo Video (Covers only)
Tastefully crafted at Fraser Rose Studios by the scarily talented Rhys D Webb … who, as I write this, is mixing my record. I feel all christmassy!
15.01.2016
I'm shifting home to NZ in March
It's time.
I'm optimistic and acutely sad and there's a sense of a sharp corner being turned on skidding wheels.
I flew here in 2008. Crispin riverdanced his bare feet across rainy concrete at Sydney airport to take my bags and bustle me to Maroubra beach where he and Steffi gave me lodgings and a place to reload with salty ocean trimmings.
I assembled and hauled Real-estate signs with Gav, Brad and Simon for three months then piled into a Van with 3-Quarters Hazel and Goldie and Marcel and travelled up to Byron. The Bluesfest finished and I stayed in Byron bay to become a world-famous songwriter.
I was equipped with a guitar, 5 teeshirts two pairs of jeans, $100 that Brent Moetara generously lent me and holes in my shoes which couldn't possibly matter because the weather was too nice.
It then rained for 3 months while I hitchhiked, busked and sold veggies … paying my rent in coinage (Stroppy Dutch landladies love that).
I noticed how easily a person can become homeless or lost. It occurred to me the only difference between me and those sleeping rough is having someone to call. Spider would show up from somewhere, around noon, with his headband and his bristles and play his guitar with 5 strings and sing with his one lung … and later I'd see him pushed against a wall by the cops while they searched his bag and confiscated his unopened bottle of wine. It wasn't even dark yet.
I'd show up on my borrowed bike, at noon and play my songs facing the pedestrian crossing by the bank. I'd do better than Spider because my clothes were clean and my voice worked properly. When I realised I needed to get out of here … I phoned Michelle and said "Can you help me. I need to come home to my friends." She said, "Get on a plane Tommy" … and gave me a room and found me a job.
I'm sorry Spider. I hope next time round you have someone to call.
Sydney took me in and gave me friends and means and celebrations like it always has.
I worked with a big guy with autism, who's fear made him angry and being angry made him break things and hit people, so he was always confronted by strangers and police. Me and some good people took him on, wrestled with him in his kitchen and, told him everything was going to be better now … and we didn't leave him, and things did get better for him. They still are. I feel good about that.
I moved in with Gav, Fi, Evie, and Ed and there were lawn parties and fairy lights and late nights and it was great …
I met a girl and simultaneously decided it was time to grow up and transform my life. She was spectacular and I figured I was too, so I seized and married her and we started down a road I thought I understood and was equipped for.
I didn't … and we weren't.
Steiner College took me in, and gave me new friends who were warm and brave and open.
I want to hang onto those friends better than I'm doing but it's hard.
Marcel grabbed my lapels and compelled me to take a bunch of these songs and do something with them.
Jefferson Grove, through some adversity, made an album … It's real and it's finished and I feel pretty good about that too.
18 months ago I clambered out of the forest in my rags and felt sunlight on my face and realised my life is still mine and there's still a chunk of it left.
I lived by the beach and was shown, by an angel, that all the plumbing in my heart still works.
Feverish stuff … love, tears, crazy desire, jealousy, wild insecurity and bliss … All still up and running … Just needed a jumpstart by a hundred volt Babyfox battery.
Now I'm flash-frying my music.
My friend Rhys is helping me make the record I always wanted to make. It's breezy and rolling and there's trumpets!
I'm singing to people for ten hours every weekend and I wouldn't trade it for anything. I mangle my hands and overwork my tonsils (I don't actually have tonsils), but people dance and like what I'm doing and that feels unutterably good.
It's a strange lull now. In these few weeks I have to figure out flights, shipping and what to do with 8 years of stuff.
So many people I love and want to keep are here, in Sydney … but the reality is their lives are changing and moving on as quickly and unpredictably as mine. I'm already lonely. The Tasman sea's merely an addition. I don't say that in a lamenting way. Unlike Spider, I know I could pick up a phone and my best people are all within reach.
Passage of time is the lonely part.
It's a steady, unfailing super-engine that Rolls Royce would be proud of. Take your eye off it for a little while and it's changed everyone's faces, lives and proximities. That's scary, The day I turned 30 my hair started going away and my only thought was, "Shit! We've all gotta hurry up!"
As I write this my recently-fixed front tooth is in my front jeans pocket and dentists don't work on weekends … which is when gigs are, and I look like a convict and can't make an 'F'. I'm grateful for things that are funny.
I'm grateful for my big-hearted Mum beckoning from Waiheke island. Her eyesight is sending the same message my hairline's sending me.
I feel like these are the years we all have to be brave. Or maybe you mostly all are already, and it's time for me to catch up. Visit me in Auckland.
I'll be back heaps anyhow 'cos I'll miss my Sydney friends and I'm a sook.
TP.

17.12.2015
Check out my band Jefferson Grove!
Our album, released last year is available for purchase on all online stores and all major streaming services.
Find Jefferson Grove on
jeffersongrove.net
27.05.2013
Warm-up for "The Warratahs" at Le Cafe in Picton

On July 11 I have the privilege of warming-up for renown NZ band "The Warratahs". This will occur at Le Cafe in Picton. An oceanside haven of amazing food and good wine & beer. Le Cafe is also long-time source of support, nourishment and exposure for Music acts from everywhere … and of all sizes and levels of famousness.

09.09.2009
New song – Waiting on a name
Just uploaded a new recording of an old song on Myspace … it recorded too quiet, but, ah well!! Make sure you have a listen. Also be sure to drop by every once in a while to check out my upcoming shows.
20.06.2009
Songwriters Across Australia on TVS
I was featured on the show SWAA on the 29. May by Paul McQueen. The show is broadcasted by TVS and contained an interview and two of my songs. Kinda pleased with the way it went. YouTube has the
video
for all those who missed it the first time.